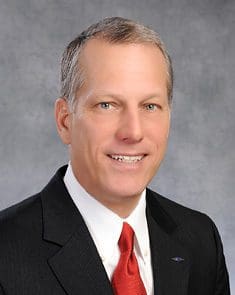 Senior Director of Sales
Welsch Aviation, Inc.
7930 Airport Boulevard
Houston, TX 77061
713-644-5100 Office
713-385-6428 Cell
---
Edward Vesely is a Senior Director of Sales with Welsch Aviation, heading up their Houston location. Beginning as a sales demonstration pilot for Mitsubishi Aircraft, he has been involved in the sale and acquisition of executive aircraft for over 30 years.
Mr. Vesely brings a unique blend of experience to the company. He is an Airline Transport licensed pilot with a B.S. degree in business and economics, combining a solid aviation and financial background for this international operation. As a former investment broker and aircraft manufacturer's rep, Vesely is as comfortable in the cockpit as he is in the boardroom.
Mr. Vesely has been a pilot for over 40 years, obtaining a private license at age 17, commercial at 18, CFI at 21 and ATR by age 23. He has accumulated over 7000 hours of flying experience and holds numerous type ratings. In addition he is a certified airframe and power plant (A&P) mechanic.
He continues to be involved in general aviation as the owner of a 1940 Piper J-3 Cub, a Beech Bonanza and SNJ-5. As well as being pleasure craft and business tools, both aircraft also serve Mr. Vesely in benefiting the community's charitable organizations. The J-3 Cub provides rides for the "Young Eagles" mentor program sponsored by the Experimental Aircraft Association and the Bonanza flies terminally ill patients to and from medical treatment for Angel Flight and Air Life Line. As a member of the Commemorative Air Force, Mr. Vesely's SNJ-5 is a model for bringing to life WW II's valuable historical lessons. He is also a CAF volunteer pilot for the world's only flying Curtiss SB2C Helldiver.
Mr. Vesely is an active member of the following organizations: National Business Aircraft Association, Professional Aircraft Maintenance Association, Houston Aviation Advisory Council, Aircraft Owners & Pilots Association, Experimental Aircraft Association, Antique Aircraft Association, Cub Club, Commemorative Air Force, American Bonanza Society, and L'Aero Club de France (Paris). Additionally he is on the board of directors for Southwest Schools.