Aircraft Acquisitions & Sales
When you come to Welsch Aviation® for help in purchasing or selling an aircraft, you get more than a broker — you get a partner you can trust. Before we even begin searching for an aircraft we make sure that you know what your options are. Every client is different. Sometimes purchasing an individual aircraft is not the right choice. As your representative, we work with your key people to understand your aircraft needs. We consider budget, trip lengths, frequency, airport locations and number of passengers in order to derive the optimal solution for your flying needs. We then help you navigate your choices whether it be a fractional share, using a charter, or, purchasing your own aircraft. Once we know exactly what you're looking for we can find exactly what you need.
If purchasing an aircraft is in your best interest we use our expertise to make sure you buy with confidence. The quality of an aircraft can be deceiving. While Federal Aviation Regulations apply to every aircraft some get better care and are more reliable than others. Our skilled associates have years of experience inspecting maintenance records, equipment, pedigree and determining the relative value and safety of the different aircraft being considered for purchase. Exteriors can be repainted, seats can be recovered and radios can be upgraded, but an aircraft's history is forever. When you buy a pre-owned aircraft, you take ownership of everything that has happened to it since it was built. Welsch Aviation® makes sure you feel secure in the safety and reliability of your investment.
Aircraft Marketing
Our marketing approach is simple: we present your aircraft in the best light to the right people. We do this by analyzing the current market and using over six decades of aircraft expertise to get your aircraft's advertisement to people who want to buy it. At Welsch Aviation® we focus on you and your aircraft.
Our customized electronic brochures use professional photographs to showcase your aircraft's luxury and provide technical specifications to prove its merits above their peers. We use multiple channels to get your listing in the hands of prospective buyers and then provide them with engaging person-to-person contact.
Since we are also an acquisitions firm we are able to target qualified customers worldwide. We represent both established Fortune 500 companies and potential buyers from emerging markets in Asia and South America. When you market with us, your listing gets the added benefit of hundreds of years of combined expertise. We not only give you an edge in market placement but also help prospective buyers feel confident in purchasing your aircraft. What this means for you is a better sale, done quickly, hassle free. We've completed over 1,000 transactions of varying scope and complexity, both domestically and internationally and are constantly dealing with the intricacies of aircraft transactions. We take the stress out of selling and guarantee that your aircraft will be sold with a focus on maximizing the asset's value.
Aircraft Consulting
In its 7 decades of operation, Welsch Aviation has amassed tremendous firsthand knowledge of aviation operations around the world which gives us a valued perspective from which to advise our clients in all facets of business aviation from aircraft management, aircraft sales and acquisitions and completions.
Our clients turn to us for assistance in the strategic planning and utilization of their aircraft, providing key insights that lead to wise decisions and generate a positive impact on the organizations they lead.
Since 1949, Welsch Aviation has set the standard for the rest of the industry.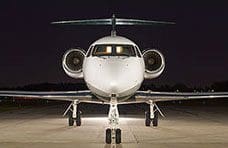 "Edison Chouest could not have selected a better representative than Welsch Aviation to assist us with our aircraft transactions. Welsch exceeded our expectations during the sale of two and the purchase of one of our aircraft. In particular, their exceptional understanding of the marketplace, integrity and competence, and the streamlined sales/purchase process facilitated the timely, problem-free closing of each of these transactions. I would not hesitate to recommend Welsch Aviation to any of my contemporaries to assist them with their aircraft needs. In my estimation, a leader in the industry."
– Thad Mancil Aviation Manager, Edison Chouest Offshore
"Timely, accurate information and professional onsite representation made the difference for us, again! Thank you."
– Larry Beyes Aviation Manager, J.M. Smucker Company