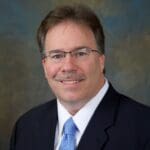 Hunter Weiss, President & Partner, Welsch Aviation, shares his Business Aviation market observations
To gain from their vast industry experiences, AvBuyer interviewed Hunter Weiss, President & Partner of Welsch Aviation, Inc. for his thoughts about the current state of Business Aviation…
According to a Chinese proverb, "If you would know the road ahead, ask someone who has traveled it". In the profession of brokering business aircraft, few practitioners have traveled more miles than the associates at Welsch Aviation. Founded over 67 years ago by James C. Welsch, Sr., a sales professional for venerable companies such as Aeronca and Stinson from the late 1920s and for Cessna immediately following World War II.
Welsch Aviation began its current brokerage business with a single office at LaGuardia Airport's Marine Air Terminal in 1949. Before there were business jets—fully a decade before the Gulfstream G-I turboprop entered the corporate scene—Jim Welsch was brokering converted military and airline aircraft, such as Douglas C-47s, Consolidated Convairs and Lockheed Constellations to corporate America. US Steel purchased its first company aircraft, a modified Lockheed Lodestar, utilizing the services of Welsch Aviation in the early 1950s.
As a candidate for the US Presidency in 1960, John F. Kennedy was provided access to a Convair 240 that Jim Welsch brokered to his father, Joseph P. Kennedy.
Named after JFK's daughter, the "Caroline" was the first aircraft to be used by a presidential candidate and continued to serve the Kennedy family until 1967.
As Welsch Aviation grew—its operation currently includes offices in Washington, DC, New York, Georgia and Texas—management transitioned to James Welsch, Jr. In 1987 K. Hunter Weiss joined the firm as an Associate, in 1996 became a Partner, and assumed the title of President in 2014.
Hunter, based out of the headquarters office in Washington, DC, is also a member of a venerable line of Business Aviation professionals. His father joined Welsch Aviation in the early 1980s following a number of years as a US Air Force fighter pilot and extensive experience with corporate aircraft manufacturers. Continuing his family's commitment to aviation, Hunter devoted his career to the concept that business aircraft are essential tools for business development. Supporting Welsch Aviation clients, he practices an in-depth and straightforward approach to professional representation.
Others at Welsch are passionate practitioners of aviation. Robert Hart, Senior Director of Sales in Welsch Aviation's Georgia office has enjoyed success in the sales arena for almost 40 years. Moreover, Senior Director of Sales Edward Vesely manages Welsch Aviation's Texas Office as his day job, yet finds time to fly the only operative Curtiss SB2C-5 Helldiver in airshows for the Commemorative Air Force. The least tenured of Welsch's brokers has 23 years of service with the firm.
Brokerage Only
Since its inception, Welsch Aviation has engaged solely in brokering a client's aircraft. The firm neither buys nor holds inventory, focusing instead on securing exclusive contracts to be the client's representative. No funds are exchanged until a transaction occurs; Welsch Aviation assumes the risk that its efforts on behalf of its client will result in a successful sale.
All aspects of the process are managed by Welsch's team of experts. Among its four offices, Welsch handles between one and two dozen engagements simultaneously. The typical period for a sale to be consummated is about 180 days. Most of Welsch's relationships are repeat business, and new clients typically are referred from its existing customer base. The firm is proud of its tradition for reliability, integrity and hands-on dealing with its clients.
Market Prospects?
Hunter Weiss is confident that Business Aviation will remain a vital aspect of a corporation's transportation solution. "There is always going to be a need for business aircraft," he told AvBuyer, recently. "The Scheduled Airlines do not serve many city pairs—in fact only one-fifth of the airports that entrepreneurs typically need to reach.
"After 67 years supporting the Business Aviation community, our firm has seen many cycles. The current cycle appears to be an overcorrection. We feel that the loss of residual value currently being experienced will shrink. The need for a business aircraft is real and growing.
Just consider the difficulty of servicing and growing a corporation's market without the advantages that business aircraft offer. There are many companies that would not have been successful without the use of Business Aviation.
"Admittedly," continued Hunter, "the brokerage business has become more complicated as we conduct searches and evaluations of every type of aircraft throughout the globe to find the exact make, model, avionics suite and accouterments for our clients. We deal with many experts, from accountants to tax specialists to aviation lawyers with experience in domestic and international transactions. Pre-purchase inspections that once required a day or two now consume several weeks. Business Aviation has matured, and our capabilities have grown to meet the challenges.
"In particular, Welsch faces the challenge of differentiating our firm from the dealer community. Being a broker is not the same as being a firm that sells either its own inventory and/or a client's aircraft," observed Hunter. "Being a pure broker is in fact the antithesis of the dealer-broker. We feel there is a conflict of interest when a dealer represents inventoried and represented aircraft, even if the firm has the best of intentions.
"We take our tag line—'A higher plane since 1949'—very seriously," he concluded.