Welsch Aviation President, Hunter Weiss, recently appeared as a board member of the Greater Washington Business Aviation Association (GWBAA) to present sponsorship for the National Aeronautics Association certification of Shaesta Waiz's global solo flight. Shaesta Waiz recently became the youngest woman (30) to fly solo around the world in a single engine aircraft as part of her project,
Dreams Soar
, aimed at inspiring women worldwide to explore the fields of aviation and STEM (science, technology, engineering, and mathematics).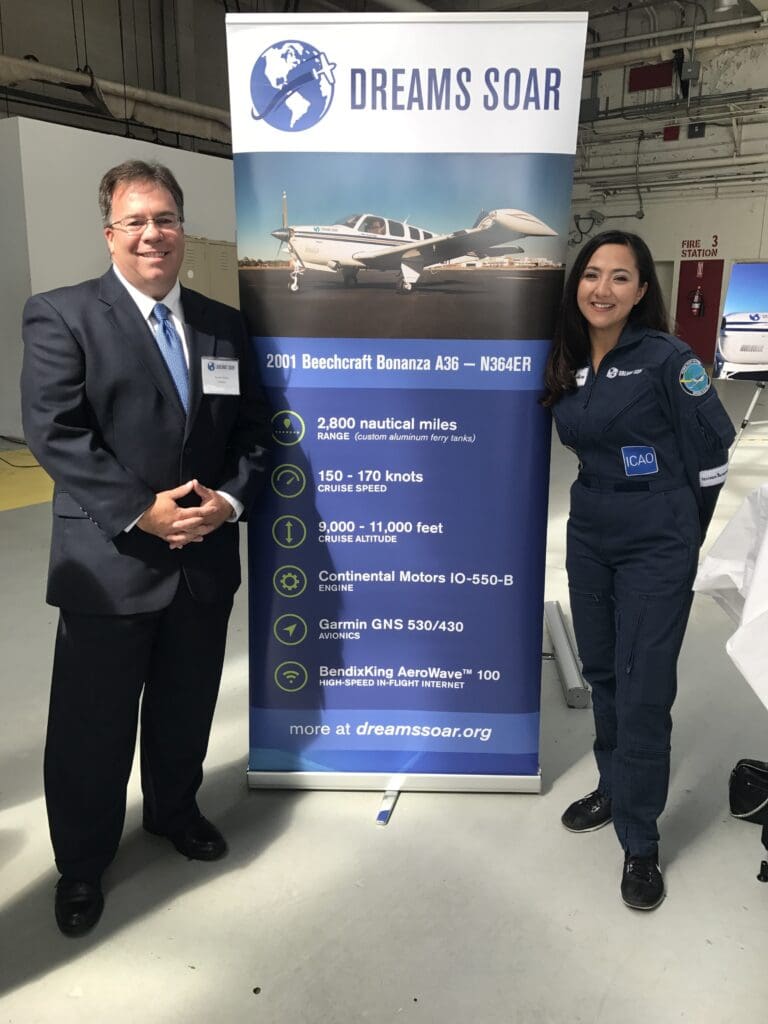 On May 13th, 2017 Shaesta departed Daytona Beach airport (where she went to Embry-Riddle Aeronautical University) for her global flight. In 30 stops, she visited 22 countries, hosted 32 outreach events and motivated 3,000 young girls and boys. The route (shown below) totaled 24,816 nm in 176 hours of flight time over 4.5 months in a G36 Bonanza, N364ER. Young professionals in countries such as India, Singapore, Egypt, Sri Lanka, and Australia, were all eager to listen to her message. She landed back home in Daytona Beach on October 4th, 2017. Now, with her global solo completed, Shaesta hopes to start a STEM school for girls in her home country of Afghanistan. Read more about Shaesta and her endeavors at
DreamsSoar.org
.